You know, plagiarism has such as negative tone. It's really just borrowing something and calling it your own, kinda like this joke. xP
by The Supreme Soggy Overlord of Moles and Moist Melons
( Add to my favorite builders )



░░░░[++]░░░░PUT THIS
░░░░[++]░░░░ON YOUR
[+++++++++++] PAGE IF
░░░░[++]░░░░YOU'RE NOT
░░░░[++]░░░░ASHAMED OF
░░░░[++]░░░░BEING A
░░░░[++]░░░░CHRISTIAN

"I am crucified with Christ: nevertheless I live; yet not I, but Christ lives in me: and the life which I now live in the flesh I live by faith of the Son of God, who loved me, and gave himself for me." ~Galatians 2:20

....[t]....put this
....[t]....on
....[t]....your
[ttttttttt] page if
....[t]....you're
....[t]....proud
....[t]....to tell
....[t]....others that
....[t]....you are
....[t].... a Christian!
THE CROSS MEANT TO KILL IS MY VICTORY!!!!!!!!

Revelations 5:5 Then one of the elders said to me, "Do not weep! See, the Lion of the tribe of Judah, the Root of David, has triumphed. He is able to open the scroll and its seven seals."



2:14 "Glory to God in the highest heaven, and on earth peace to those on whom his favor rests."
-NIV


✞

"History is a set of lies agreed upon." - Napoleon Bonaparte



<<<< Quoting The Supreme Soggy Overlord of Moles and Moist Melons :---:
A wise man one said, self-promote yourself. That wise man was me. >>>>

WASSUP!?!?!?!?! It's YE BOY, SERGANTMCMELON, more formely known, as "Mando_Knight." Some stuff about me:
1. Um, I like ducks...
2. I like kangaroos....
3. i like octopuses. I mean, "Octopi." Wait, what is it?
4. ME LIKE CARGO PANTS!
Yeah...

"So you thought you could drag me to the bottom of the lake just to eat me later? Well guess what punk. I'm a fish, WITH LEGS."-Darwin Waterson.

99.9% of MOCpages users will find this statistic boring. Put this on your page if you are part of the 0.1% that actually learned something from reading this statistic.

"GUMBALL! You wouldn't steal a car, you wouldn't steal a woman's purse, you wouldn't steal a cell phone! PIRACY IS STEALING!"-Darwin Waterson.


I am a Pro-life non-denominational Christian, who likes most things about Capitalism. (I wouldn't prefer full-on Capitalism, but there are some things in American economics that I would like seen changed.
THIS ME, AND WHOLE BUNCH IF CRAZY, AND A WHOLE BUNCH MORE JESUS-LOVER!
96% of teens won't stand up for God. Put this on your page if you're part of the 4% who will.







Penny: So when it's a butterfly, can we release it from the jar?
Lucy Simian: Are you crazy? Hasn't anyone heard about the butterfly effect?
Tobias: Oh yeah. (Dances with Penny's attention) It's my chick-magnet dance move.
Penny: Oh! That works really well with my dance move. (They laugh and dance.)
Tobias: Nice, girl! What's that move called?
Penny: The bug spray.
href="http://www.bricknave.net/Bricknave_LEGO_theme_personality.html">

|.......| Put this on your
|.......| page if you have
|.....0| ever pushed a
|.......| door that said pull.
|.......|




"When I look back on my life, I don't want to see the accomplishments I've made or the wealth I accumulated in a lifetime, the fleeting fun I had by playing a game,

Over 90% of MOCpages users find this statistic time-wasting. But this on you page if your the 1%-10% of users who laughed at people who wasted their time.

but rather, I wish to see the happiness I brought to others, the people I helped by offering some encouragement when they were troubled; the good I did for man-kind. Even something as simple as saying 'Have a great day'." - Silver Wolfos

"Remember those in prison as if you were their fellow inmates, and those who are mistreated as if you were suffering beside them."-Hebrews 13:3




"For as high as the heavens span above the earth, so great is the LORD's FAITHFUL love, for thhose who are called His children."- Psalm 103:11



To God be the Glory!



Frodo: [after destroying the Ring] I can see the Shire. The Brandywine River. Bag End. The Lights in the Party Tree.
Sam: Rosie Cotton dancing. She had ribbons in her hair. If ever I were to marry someone, it would have been her. It would have been her.
[sits down and begins to cry]
Frodo: [leans over and hugs him] I'm glad to be with you, Samwise Gamgee, here at the end of all things.





Frodo: I can't do this, Sam.
Sam: I know. It's all wrong. By rights we shouldn't even be here. But we are. It's like in the great stories, Mr. Frodo. The ones that really mattered. Full of darkness and danger, they were. And sometimes you didn't want to know the end. Because how could the end be happy? How could the world go back to the way it was when so much bad had happened? But in the end, it's only a passing thing, this shadow. Even darkness must pass. A new day will come. And when the sun shines it will shine out the clearer. Those were the stories that stayed with you. That meant something, even if you were too small to understand why. But I think, Mr. Frodo, I do understand. I know now. Folk in those stories had lots of chances of turning back, only they didn't. They kept going. Because they were holding on to something.
Frodo: What are we holding onto, Sam?
Sam: That there's some good in this world, Mr. Frodo... and it's worth fighting for.
That quote, is one of my all-time favorites, of all quotes

"No, Sussie not crazy, I keep may on this pocket, ketcup in this pocket, and toothpaste in this pocket."
"Sussie, toothpaste isn't a sauce."
"Yes, it is suace for your teeth!"-The answer Sussie gave Gumball, when he asked if she kept mayo in all here pockets.




--------

Gumball: "How 'bout 'Dependence Day'"
Anais: "(said silly) YAY! Where we all celebrate our lack of freedom"

"It all goes back to the Summer of '83..."-Larry Needlemeyer.

"Ha! I knew you were trying to skip my messages."-Larry Needlemeyer.


The Mole Hole: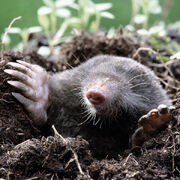 SWRP:


LEGO creations
The Supreme Soggy Overlord of's activity
Yesterday
Earlier this week
0 visits